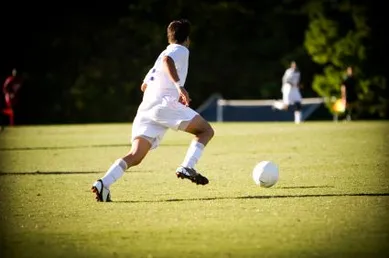 The human body is made of several moving parts. It is easy for active bodies to damage one or more of these parts. Chiropractors specialize in the musculoskeletal system - understanding how our muscles and bones work together - making them ideal for treating sports injuries. At Bright Chiropractic, of Plainfield, IN, Dr. Jonathan Bright offers services catered towards athletic injuries including Electrical Stimulation Therapy, Chiropractic Adjustments, and Therapeutic Exercise.

Sports Injuries
Sports injuries are often in their own category because of the level of activity behind the injury, as well as doctors often seeing the same injuries quite frequently.
Because of how common some sports injuries can be, our office has been able to learn to use certain treatments, alone or in tandem, for the best recoveries. Most common treatments for pain in the lower back, neck, shoulders, legs, and foot arches include:
Electrical Stimulation Therapy
Electrical stimulation therapy works by applying electrical current into the tissue, inducing flexing. Targeted flexing, like this, leads to muscle relaxation. This is often used to treat spasms and soreness.
Chiropractic Adjustments
The vertebrae and discs of our backs are optimized to stack perfectly along the spinal column. It is easy to cause a misalignment - a jarring impact, a light fall, or even twisting while lifting can do it. If you play sports, it is likely that your spine will be out of alignment. We provide adjustments to correct this, allowing nerve impulses to flow more easily and reducing pressure on the surrounding soft tissues.
Therapeutic Exercise.
Sports injuries often lead to a loss of strength and mobility of the muscle and joints that are affected. Therapeutic exercise is designed to keep any loss to a minimum due to the injury and to return your body to its original strength and range of motion.
More…
Our office also offers custom orthotics to fit anyone's needs as well as treatment for common chiropractic conditions. Better arch support will make it easier for your hips and lower back to remain aligned.
If you are seeking treatment for your sports injuries, Plainfield, IN, area residents can call (317) 839-3900 to schedule a consultation with Dr. Jonathan Bright, at Bright Chiropractic, to begin your journey to recovery.